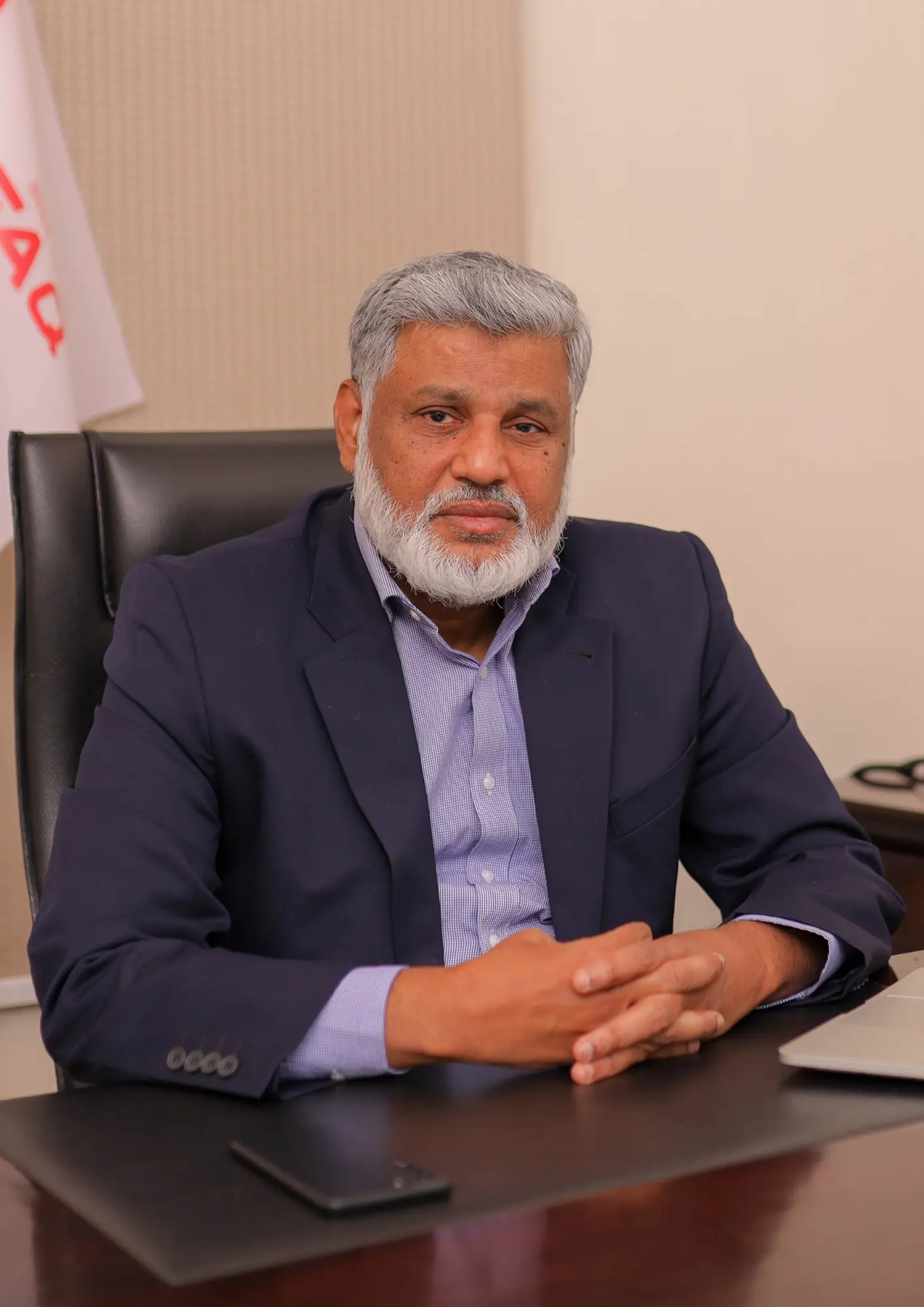 Mr. Khalid Bashir led the foundation of this Group in 1986. His vision is his people who are working tirelessly to make it a renowned group offering versatile solutions. It is his dedication and guidance on which the group is expanding and flourishing today.
Since 1986, I have been at the helm of Ittefaq Group, and I firmly believe that an honest and sincere attitude can help us all achieve the impossible with respect.
Ittefaq has successfully completed hundreds of projects to date, including multiple small and large scale projects currently in progress. I am proud of the transparent working environment and the satisfaction of our employees. The credit for our success goes to the task force at Ittefaq, which I admire for their ability to handle mammoth projects in diversified industries.
I have always placed my trust in the people for the expansion of the company, and I am confident that they will transform my vision into reality.
We believe that our success is driven by the expertise and dedication of our team. Our team consists of experts in their respective fields, including engineers, architects, project managers, and technicians, who work together to deliver tailored solutions that meet our clients' unique needs.
We take pride in completing a wide range of projects in various sectors, including industrial facilities, commercial buildings, residential complexes, and more. Our experience, coupled with our commitment to delivering high-quality solutions, has earned us a reputation as one of the leading construction companies in the industry.
Our company is also committed to promoting sustainable and eco-friendly practices in our construction projects. We strive to ensure that our building materials and construction practices have minimal environmental impact while providing energy-efficient solutions that reduce our clients' operating costs.
At Ittefaq, we uphold our core values of integrity, teamwork, and excellence as we continue to grow and expand. We believe that these values are essential to achieving our mission of providing our clients with the highest level of service and ensuring that their building projects are delivered to the highest standards.